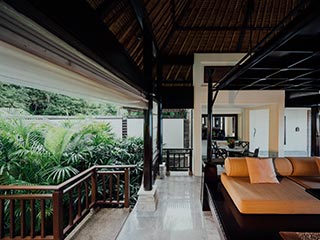 Motorized shades will help you have a clean look together with enhanced functional features. With the use of window shades controlled remotely, you can save energy and use natural light more efficiently. Great utility is provided with wireless smart window coverings with functional dimmers, different remote control handsets, and even advanced smartphone connectivity by Lutron motorized shades. Advance technology combined with the classy looks of Lutron motorized shades introduces Lutron shades as the top selection for both Fremont private homes and companies.
Lutron Shade Solutions used for blacking out sunlight
Are you tired of not getting sleep? Then all you need to know is that our Blackout shades prevent sunlight from entering your home, letting you get that rest and well-deserved shut-eye. The main function of window coverings and blinds, either motor-equipped or not, is managing sunbeams in different levels all the time. Window blackout shades deliver a great way to block out sunlight entirely. What light distribution provides is that illuminated indoor areas can be enjoyed without that hard glare and dangerous ultraviolet rays. This is what singles out Lutron shadow characteristics for blackouts as outstanding for any window or area in your own home in Fremont, desired for enjoying your private time. With Lutron controls and dimmers, you can easily regulate opacity levels to make the most out of your motorized window shades. Translucent shades by Lutron allow the amount of sunlight to be modified and a gentile light atmosphere is introduced thus not causing screen or polished surface reflections.
Motorized Wi-Fi Shades with Smart Controls
With Lutron shades, there are no worries about the indoor appearance due to its great additions. There is no room for unappealing wires in the corners of the walls or across the ceiling. If you choose Lutron motorized wireless shades, you have the option of controlling everything with a remote. These motorized shades can aid you in creating a perfect indoor environment when it comes to temperature but also brightness, it is applicable for rooms of any kind offering different types of materials for various features. Motorized Lutron shades give your Fremont property a tidy appearance that can add to its general pleasing and elegant value.
Finest Shades by Lutron in Fremont
Are you interested in adding our Lutron shade solutions to a Fremont area home or business? We take pride in always taking care of our clients first and we have extremely high standards for service. That is the reason why we offer free appraisal and consultations in person on Lutron shades that are custom made to all customers that show interest in our products. You can set up a meet with one of our many experts to discuss various designs, features, and all other characteristics. All of our products are custom-made, so you can tailor their functionality, design when getting a free estimate. What are you waiting for? Book your free consultation by using our scheduling hotline or making an appointment online.