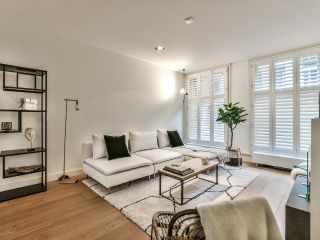 Shutters are a stylish and practical window treatment option that can add both beauty and functionality to any space. They're designed to let in natural light while also providing privacy, insulation, and ventilation. But with so many options available in the market, it can be challenging to know where to start. In this guide, we'll explore everything you need to know about shutters, including their benefits, how to clean and maintain them, different types available, what to consider when ordering, and other common questions related to this popular window treatment option.
Benefits of Using Shutters
One of the main advantages of using shutters is their versatility. They can be customized to fit any window size or shape, making them a popular choice for any space. Shutters can also add value to your home or office and are easy to clean and maintain. Additionally, they can provide insulation and ventilation, helping to keep your space cool in the summer and warm in the winter.
Cleaning and Maintenance Tips
Shutters are relatively easy to clean and maintain, making them a popular choice for busy homeowners. To keep them looking their best, simply dust them regularly with a soft cloth or use a vacuum cleaner with a soft brush attachment. For tougher stains or grime, mix a mild soap and water solution and use a clean cloth to wipe down your shutters. Avoid using harsh chemicals or abrasive materials that can damage your shutters.
Different Types of Shutters
There are several different types of shutters available, including:
Plantation Shutters: These shutters are designed with wide louvers that can be adjusted to control the amount of light and privacy in a room.
Traditional Shutters: These shutters have smaller louvers and a more classic look that can add a touch of elegance to any space.
Interior Shutters: These shutters are installed inside the window frame and can provide additional insulation and privacy.
Exterior Shutters: These shutters are installed outside the window and can add both beauty and functionality to any space.
What to Consider When Ordering Shutters
When ordering shutters, there are a few things to keep in mind. First, make sure to measure your windows accurately to ensure a perfect fit. Second, consider the type of shutters that best suit your needs and budget. Finally, consider the color and finish of your shutters to make sure they complement your existing decor.
Other Common Questions About Shutters
Can shutters be repaired if they get damaged?
Yes, shutters can be repaired in many cases, but it's often more cost-effective to replace them.
If you're in Fremont, California, and looking for professional installation services for your shutters, Fremont Blinds & Shade can help. Our team of experts can help you choose the perfect window treatments for your home or office and provide professional installation services to ensure that your shutters are installed correctly and functioning properly. Contact us today to schedule a consultation and learn more about how shutters can add beauty and functionality to your space.